The XIV meeting of the Spanish Drug Discovery Network (SDDN) will take place in Parque Tecnológico de la Salud (PTS) / Universidad de Granada, in Granada, Spain, on November 24 and 25, 2022.  This international conference has turned out to be an ideal forum for the early drug discovery community, both from Academia and Industry.  Every year we select a limited number of topics with the idea to facilitate an "in-depth" discussion among professionals with very different backgrounds, but all focused on advancing the frontline of drug discovery and translational medicine research.
This year, the program will focus on four scientific areas that are continuously evolving and increasingly having an impact on drug discovery:
Targeted Protein Degradation

Nucleic Acids as Therapeutic Agents

Antimicrobial Resistance and New Antibiotics

Biologics in Drug Discovery and Development.
We will also include a Round Table Discussion about:
"How to potentiate Drug Discovery in Spain?".
The meeting is organized by the SDDN Association and Fundación MEDINA
Scientific and Organizing Committee
Olga Genilloud (Fundación MEDINA), Ana Martinez (CSIC), Emilio Díez (e10bio), Jorge Beleta (SDDN), Marie-Hélène Larraufie (Almirall), Tamara Martinez (Sylentis), Domingo Gargallo (ABAC Therapeutics), Francesc Mitjans (Leitat), Julio Martin (Sciengement Lab Consulting), Jordi Quintana (Chemotargets). Gijs Jochems (Promega)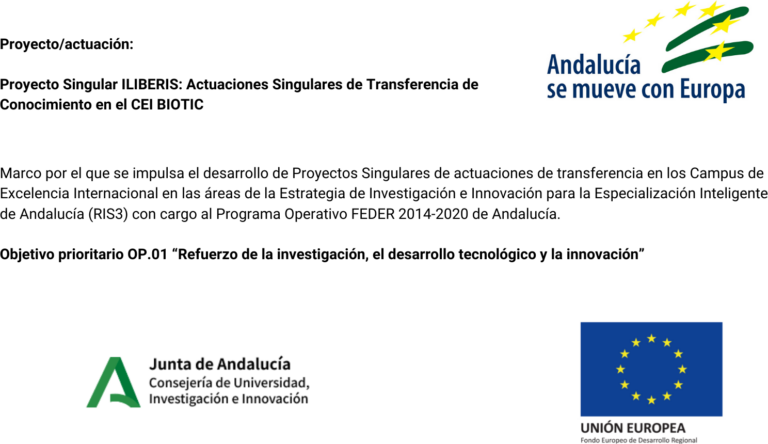 Organized by SDDN in collaboration with Fundacion Medina
FUNDACIÓN CENTRO DE EXCELENCIA EN INVESTIGACIÓN DE MEDICAMENTOS INNOVADORES EN ANDALUCÍA
AVENIDA DEL CONOCIMIENTO 34, 18016 ARMILLA
CIF G18889444